Open Access

Subscription Access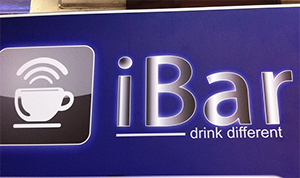 Using technologies. The success of the Bitten Apple in Italy
Abstract
Since the eighties of the last century onwards, introducing electronic technologies changed working conditions, study, and forms of communication and relationships. In this essay, I intend to talk about the success of Apple
products in Italy by referring to the social phenomena related to the use of technologies: their role in daily life, the reasons for a consumer model that has rewarded the intuitive, direct, and friendly approach to the devices.
The character of the design with refined shapes, colors, and materials played a powerful role in this model of consumption.
Keywords
Apple; technological innovation; ICT; consumption; social distinction
Full Text:
PDF

References
BALBI, Gabriele – MAGAUDDA, Paolo
Storia dei media digitali. Rivoluzioni e continuità. Roma-Bari: Laterza.
BARICCO, Alessandro
Il mondo senza nome dei nuovi barbari. la Repubblica, September 21: 1, 56.
BARTHES, Roland
Mitologies. Paris: Éditions du Seuil.
BENNEWITZ, Sara
Il segreto è reinventarsi. L'Italia investa sul futuro e le imprese cresceranno. la Repubblica, April 6: 21.
BIANCHI, Federica – LONGO, Alessandro
iPad mania. l'Espresso, September 23, 2010: 76-81.
BOELLSTORFF, Tom
Rethinking Digital Anthropology. In Digital Anthropology. Heather A. Horst – Daniel Miller (eds). London:
Bloomsbury. Pp. 39-60.
BOURDIEU, Pierre
La distinction. Paris: Les Éditions de Minuit.
CASTELLS, Manuel – FERNÀNDEZ-ARDÈVOL, Mireia – LINCHUAN QIU, Jack – SEY, Araba
Mobile communication and Society. A Global Perspective. Cambridge (Mass.): MIT Press.
CASTELLS, Manuel
Communication Power. Oxford: Oxford University Press.
CAVALLO, Guglielmo – CHARTIER, Roger
Introduction. In Histoire de la lecture dans le monde occidental. Guglielmo Cavallo – Roger Chartier (eds). Paris:
Éditions du Seuil. Pp. 7-49.
CHIUSI, Fabio
La nuova sfida Hi-Tech da indossare. la Repubblica, March 10: 35.
CODELUPPI, Vanni
La vetrinizzazione sociale. Il processo di spettacolarizzazione degli individui e della società. Torino: Bollati Boringhieri.
Il potere della marca. Disney, McDonald's, Nike e le altre. Torino: Bollati Boringhieri.
D'ALESSANDRO, Jaime
In punta di penna (digitale). la Repubblica, May 18: 36.
DINI, Antonio
Emozione Apple. Fabbricare sogni nel XXI secolo. Milano: Edizioni Il Sole 24 Ore.
DORFLES, Gillo
Introduzione al disegno industriale. Torino: Einaudi.
DOUGLAS Mary – ISHERWOOD, Baron
The World of Goods. New York: Basic Books.
ELLIOTT, Anthony – URRY, John
Mobile Lives. London: Routledge.
ERIKSEN, Thomas Hylland
Small Places, Large Issues. An Introduction to Social and Cultural Anthropology. London: Pluto Press.
ESSLINGER, Hartmut
Keep It Simple. The Early Design Years of Apple. Stuttgart: Arnoldsche Art Publishers.
FEATHERSTONE, Mike
Consumer Culture and Postmodernism. New York: Sage.
GATTI, Claudio
New York racconta l'iPad-story. Il Sole 24 Ore, April 6: 26.
ISAACSON, Walter
Steve Jobs: The Exclusive Biography. London: Little, Brown Book Group.
The Innovators: How a Group of Hackers, Geniuses, and Geeks Created the Digital Revolution. New York: Simon &
Schuster.
LEROI-GOURHAN, André
Le geste et la parole. II. La mémoire et les rythmes. Paris: Albin Michel.
LONGO, Alessandra
iPad. E tu come lo usi?. l'Espresso, January 27: 100-101.
MAGAUDDA, Paolo
Innovazione Pop. Nanotecnologie, scienziati e invenzioni nella popular culture. Bologna: Il Mulino.
MALEFYT, Timothy De Waal – MORAIS Robert J.
Advertising and Anthropology. Ethnographic Practice and Cultural Perspectives. London: Berg.
MANCE, Henry – SHUBBER, Kadhim – BOND, Shannon
Lunga vita al libro. l'Espresso, February 13: 110-113.
MAZZUCATO, Mariana
The Entrepreunerial State. London: Anthem Press.
MCLUHAN, Marshall
Understanding Media. New York: McGraw-Hill.
MILLER, Daniel
Capitalism. An Ethnographic Approach. Berg: Oxford.
MOLOTCH Harvey
Where Stuff Comes from: How Toasters, Toilets, Cars, Computers, and Many Other Things Come to Be as They Are.
London: Routledge.
OLIVIER DE SARDAN, Jean-Pierre
La rigueur du qualitatif. Les contraints empiriques de l'interpretation socio-anthropologiques, Lovain-la-neuve: Bruylant-
Academia.
OTTO, Ton – SMITH, Rachel Charlotte
Design Anthropology: A Distinct Style of Knowing. In Design Anthropology. Theory and Practice. Wendy Gunn
– Ton Otto – Rachel Charlotte Smith (eds). London: Bloomsbury. Pp 1-29.
PARLEBAS, Pierre
Les tactiques du corps. In Approches de la culture matérielle Marie-Pierre Julien – Jean-Pierre Warnier (eds).
Paris: L'Harmattan. Pp. 29-44.
PETRUCCI, Armando
Lire pour lire : un avenir pour la lecture. In Histoire de la lecture dans le monde occidental. Guglielmo Cavallo –
Roger Chartier (eds). Paris: Éditions du Seuil. Pp. 431-457.
RAMPINI, Federico
Uno schermo perfetto io ci scrivo con le dita. Ora l'iPad è realtà. la Repubblica, April 4, 2010: 17.
REDINI, Veronica
Frontiere del "made in Italy". Delocalizzazione produttiva e identità delle merci. Verona: Ombre corte.
RONCAGLIA, Gino
La quarta rivoluzione. Sei lezioni sul futuro del libro. Roma-Bari: Laterza.
SALMON, Christian
Storytelling. La machine à fabriquer des histoires et à formater les ésprits, Paris: Éditions de la Découverte.
SILVERSTONE, Roger – HIRSCH, Eric
Introduction. In Consuming Technologies. Media and Information in Domestic Spaces. Roger Silverstone – Eric
Hirsch (eds). London: Routledge. Pp. 1-11.
SILVERSTONE, Roger
Why Study the Media? London: Sage.
SPERBER, Dan
La contagion des idées. Paris: Éditions Odile Jacob.
STRATHERN, Marilyn
Before and after Gender. Sexual Mythologies of Everyday Life. Chicago: Hau Books.
TURKLE, Sherry
Life on the Screen: Identity in the Age of Internet. New York: Simon & Schuster.
Alone Together. Why We Expect More from Technology and Less from Each Other, New York: Basic Books.
WALKER, Rob
The Guts of a New Machine, November 30, 2003. The New York Times
https://www.nytimes.com/2003/11/30/magazine/the-guts-of-a-new-machine.html accessed August 30, 2020
WOZNIAK, Steve
I, Woz: Computer Geek to Cult Icon: Getting to the Core of Apple's Inventor, London: Headline, iBook edition.
XING, Yuqing – DETERT Neal C.
How iPhone Widens the US Trade Deficits with PRC, GRIPS Discussion Paper 10-21, National Graduate Institute for Policy Studies, Tokyo, Japan.
http://www3.grips.ac.jp/~pinc/data/10-21.pdf
accessed November 3, 2011
Refbacks
There are currently no refbacks.
ISSN Print 2499-9288
ISSN Online 2281-1605
Publisher Altrimedia Edizioni
Patronage University of Basilicata, Italy
Web Leonardo Di Benedetto
Periodico registrato presso il Tribunale di Matera, numero di registrazione 2/2014