Open Access

Subscription Access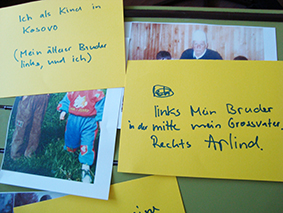 Jean Rouch Back in School: Teaching and research as a parallel process through media projects with adolescents in Switzerland
Abstract
Adapting Jean Rouch's concept of 'shared anthropology', developed with migrant workers in West Africa, we taught visual anthropology to adolescents in Bern, Switzerland. The article conceptualises the project's epistemological background and explores how we transferred methodological knowledge in visual anthropology to 8th and 9th graders. We first focus on how Rouch and his protagonists developed a specific form of working alliance and thereby invented a new mode of ethnographic film that mixes fact and fiction. We conceptualise this 'ethno-fiction' as a 'model' which combines the generation of knowledge with teaching and learning. Further, we describe how Rouch's 'shared anthropology' arose in our own project and how teaching and research became parallel processes. Finally, we conceptualise the method of 'shared anthropology' as a specific form of a Maussian exchange relationship and show its pedagogical implications for both teaching pupils as well as university students in media production.
Keywords
Jean Rouch; Representation; Youth research; Exchange; Ethnofiction; Shared anthropology; Teaching visual anthropology
Full Text:
PDF

DOI:
http://dx.doi.org/10.12835/ve2015.1-0042
Refbacks
There are currently no refbacks.
ISSN Print 2499-9288
ISSN Online 2281-1605
Publisher Edizioni Museo Pasqualino
Patronage University of Basilicata, Italy
Web Salvo Leo
Periodico registrato presso il Tribunale di Palermo con numero di registrazione 1/2023