Open Access

Subscription Access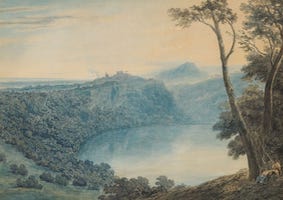 The Fire-Festivals of Cinema: how Frazer invented 'folk horror'
Abstract
The article focuses on the relationship between folk horror cinema and ethno-anthropological literature. In particular, it focuses on the relationship between Frazer's The Golden Bough and two 'manifesto' folk horror films, Robin Hardy's The Wicker Man and Ari Aster's Midsommar. Frazer's classic is configured as a real 'myth of the origins' of the cinematic trend this article deals with. Based on what Fabio Dei expressed in his essay La discesa agli inferi, i.e. that the book had a concrete influence on the art of the twentieth century, the analysis will focus on the relationship between cinema and Frazer's text, showing how it has not simply inspired the scenes of the films but has influenced on a deeper level, namely that of the 'Weltanschauung' communicated by the films at issue. On the other hand, this article suggests that folk horror should be put in attention by visual anthropologists for its capability of bringing into light the 'archaism' that seems to be still needed in modern and contemporary storytelling.
Keywords
visual anthropology; ethnographic cinema; ethno-anthropological literature; Di Gianni; Frazer; fiction; folk horror; The Golden Bough; The Wicker Man; Midsommar
Full Text:
PDF

DOI:
http://dx.doi.org/10.12835/ve2022.2-115
Refbacks
There are currently no refbacks.
ISSN Print 2499-9288
ISSN Online 2281-1605
Publisher Edizioni Museo Pasqualino
Patronage University of Basilicata, Italy
Web Salvo Leo
Periodico registrato presso il Tribunale di Palermo con numero di registrazione 1/2023