Open Access

Subscription Access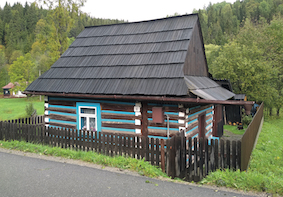 The vernacular house in rural slovakia and its exterior architectural elements in tangible and intangible perspective: from the dwelling to the heritage
Abstract
The contemporary debates about vernacular architectural heritage tend to focus on discussing the dynamics of interpretations, past-present interconnections, and inter-affects between it and its creators considering its tangible and intangible nature. Therefore, the purpose of this article, which has as its empirical material the vernacular house in Slovakia, is to discuss how its exterior shapes display these matters, taking into account that it is a relict and is worth being evaluated as part of the cultural heritage. For achieving this aim, ethnographic field explorations in situ and work visits in open-air museums were carried out, and then, the data obtained were examined using the literature review on the topic. Recognizing the architectural, artistic, and ethnographic value of the rural houses, the dynamics of the cross-meanings associated with them by the community are followed, and as well the exterior architectural features that are embodied in three dimensions of the intangible cultural heritage (ICH): social practices, rituals, and festive events; knowledge and practices concerning nature and the universe; and traditional craftsmanship.
Keywords
vernacular rural house; Slovakia; dwelling; tangible heritage; intangible heritage; dynamic.
Full Text:
PDF

DOI:
http://dx.doi.org/10.12835/ve2022.2-114
Refbacks
There are currently no refbacks.
ISSN Print 2499-9288
ISSN Online 2281-1605
Publisher Edizioni Museo Pasqualino
Patronage University of Basilicata, Italy
Web Salvo Leo
Periodico registrato presso il Tribunale di Palermo con numero di registrazione 1/2023