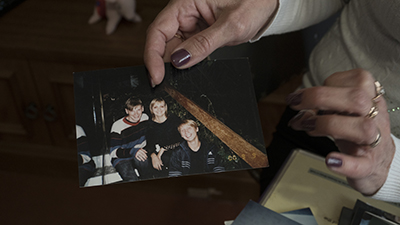 Encountering the Other: Autoethnographic Reflections Towards an Ethics of Documentary 'Photography-Making'
Abstract
An account of some of my experiences with Nadezhda, Henri, and A., is the ground from which I address the encounter with participants within the practice of documentary photography. Approaches to the theory of photography mostly deal with the photograph as an object in relation to its viewing. We look at photographs, we are interpellated by them, we establish relationships with them and their seductions of reality. But how does or should a theory of the ethics of the documentary encounter between practitioner and participant look like? Azoulay calls "the photograph's illegitimate sovereignty" to its value as a precondition to discuss or understand the event. What happens when a photograph is not made available for us to see? And what about the photographs which are not taken at all? I shift the focus from the photograph as an image to photography as an event. And here, I also make a reversal of terms, from an ethics of visibility to a visibility of ethics. The reversed term addresses the voices which collide in the spaces and in the process of the production of photographs, in conflict or finding ways to collaborate. How can the conditions in which the photographs of others are created be made manifest at the centre of a documentary practice? This question leads me to a definition of the events of 'photography-making', and to the application of Levinas' concepts of ethics to the relationship between practitioner and participants.
Keywords
autoethnography; ethics; documentary; photography-making; storytelling
Refbacks
There are currently no refbacks.
ISSN Print 2499-9288
ISSN Online 2281-1605
Publisher Edizioni Museo Pasqualino
Patronage University of Basilicata, Italy
Web Salvo Leo
Periodico registrato presso il Tribunale di Palermo con numero di registrazione 1/2023