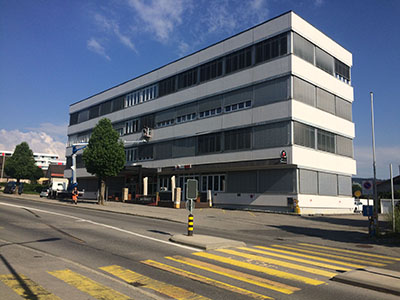 Experiencing a Mosque Through Photography: Islam As an Ordinary Religion
Abstract
In this article, the author reflects on using photography for an ethno-sociological study which interrogates the spatial configuration of a mosque in Switzerland. After defining the concept of spatial configuration and presenting his field, the author considers several difficulties pertaining to the photography of concrete situations. It is shown that photography enables the researcher to take a critical distance from their own ethnographic activity and the way it can influence the behaviour of actors in the field. Through analyzing spatial configurations as enabled by photography, the author advances two social logics pertaining to the constitution of social space: discretion and conviviality. These logics, as well as the photographic method used in their elaboration, are shown to be pertinent for the study of Islam as an ordinary religion.
Keywords
Islam in Switzerland; Photography in a Muslim associational context; built environment; spatial configuration; ordinary religion.
References
AARBURG, Hans-Peter von
L'émigration albanaise du Kosovo vers la Suisse. L'imprévisible évolution des projets migratoires. In
Ethnologie française, 2 (32): 271-282.
ADLER, Patricia A.
Membership roles in field research. Newbury Park and London: SAGE.
AHMED, Abdul-Azim
An Ethnography of a Cardiff Mosque. PhD in Religious and Theological Studies. Cardiff University. Accessed
online, January, 14-2022:
https://orca.cardiff.ac.uk/100628/
APPADURAI, Arjun
Global Ethnoscapes: Notes and Queries for a Transnational Anthropology. In: Recapturing Anthropology:
Working the Present. Richard J. Fox (ed). Santa Fe: School of American Research Press. Pp. 191-210.
ARBORIO, Anne-Marie
L'observation directe en sociologie : quelques réflexions méthodologiques à propos de travaux de
recherche sur le terrain hospitalier. In Recherche en soins infirmiers, 3: 26-34.
BAJARD, Flora
Les usages « sauvages » de l'image. Retours sur une expérience profane de la sociologie visuelle. In Images
du travail. Travail des images. Accessed online, January, 14-2022:
https://journals.openedition.org/itti/1065#authors
BARTHES, Roland
La chambre claire. Note sur la photographie. Paris: Cahiers du cinéma/Gallimard/Seuil.
BARWISE, John
The Situation in Logic. Standford: CSLI Publications.
BATESON, Gregory - MEAD, Margaret
Balinese Character: A Photographic Analysis. New York: Academy of Sciences.
BEHLOUL, Samuel
Discours total! Le débat sur l'islam en Suisse et le positionnement de l'islam comme religion publique. In
Musulmans d'aujourd'hui. Identités plurielles en Suisse. Mallory Schneuwly Purdie - Matteo Gianni - Magali
Jenny (eds). Genève: Labor et Fides. Pp. 53-72.
BENNANI-CHRAÏBI, Mounia
Rapport final. L'émergence d'acteurs associatifs musulmans dans la sphère publique suisse. PNR 58, Collectivités
religieuses, État et société. Accessed online, December, 28-2021:
https://media.snf.ch/S3Hn0RCNAWlfG6a/NFP58_Schlussbericht_Bennani_Chraibi.pdf
BERNARD, Harvey Russell
Research Methods in Anthropology. Qualitative and Quantitative Approaches. Lanham: Rowman & Littlefield.
BEST, Simon Peter John
The Community of Intimacy: The spiritual beliefs and religious practices of adolescent quakers. Unpublished PhD,
University of Birmingham. Accessed online, December, 28-2021:
https://etheses.bham.ac.uk//id/eprint/1250/1/best_10_PhD.pdf
BONNOT, Thierry
L'Attachement aux choses. Paris: CNRS Éditions.
BRÄUNLEIN, Peter J.
Thinking Religion Through Things. Reflections on the Material Turn in the Scientific Study of
Religions. In Method and Theory in the Study of Religion, 28: 365-399.
BREKKE, Torkel - KÜHLE, Lene - LARSSON, Göran - MARTIKAINEN, Tuomas
Mosques, Muslims, Methods: The Role of Mosques in Research about Muslims in Europe. In Journal of
Muslims in Europe, 8: 216-233.
CARP, Richard M.
Material Culture. In The Routledge Handbook of Research Methods in the Study of Religion. Michael Stausberg &
Steven Engler (eds). London: Routledge. Pp. 474-490.
COLLIER, John - COLLIER, Malcolm
Visual Anthropology. Photography as a Research Method. Albuquerque: University of New Mexico Press.
DAHINTEN, Janine
Der Anfang vom Ende eines neues [i.e. neuen] Konzepts? Transnationalismus am Beispiel der sozialen
Netzwerke von albanischen Migrantinnen aus dem ehemaligen Jugoslawien. In Traverse. Zeitschrift für
Geschichte = Revue d'histoire, 12 (1): 93-109.
DANIELS, Inge
The Japanese House. Material culture in the modern home. Oxford: Berg.
DEKKER, Rianne - ENGBERSEN, Godfried
How social media transform migrant networks and facilitate migration. In Global Networks, 14 (4): 401-
DELSAUT, Yvette
Carnets de socioanalyse. Écrire les pratiques ordinaires. Paris: Raisons d'agir.
DOUGLAS, Jack D. - ADLER, Patricia A. - ADLER, Peter - FONTANA, Andrea - FREEMAN C., Robert - KOTARBA,
Joseph A.
Introduction to the Sociologies of Everyday Life. Boston: Allyn and Bacon.
EMMISON, Michael - SMITH, Philip
Researching the Visual. Images, Objects, Contexts and Interactions in Social and Cultural Inquiry. London: SAGE.
ETTINGER, Patrik
La qualité de la couverture médiatique des musulmans de Suisse. Étude mandatée par la Commission fédérale contre
le racisme. Berne: Commission fédérale contre le racisme. Accessed online, December, 28-2021:
https://www.ekr.admin.ch/pdf/Studie_Qual_Berichterst_F.pdf
FORNEL, Michel de - QUÉRÉ, Louis
La logique des situations : nouveaux regards sur l'écologie des activités sociales. Paris : Éditions de l'École des hautes
études en sciences sociales.
GIANNI, Matteo - GIUGNI, Marco - MICHEL, Noémi
Les musulmans en Suisse : profils et intégration. Lausanne: Presses polytechniques et universitaires romandes.
GLICK SCHILLER, Nina - BASCH, Linda - SZANTON BLANC, Cristina
From Immigrant to Transmigrant: Theorizing Transnational Migration. In Anthropological Quaterly, 68 (1):
-63.
GOFFMAN, Erving
The Presentation of Self in Everyday Life. Garden City (N.Y.): Doubleday.
GOFFMAN, Erving
The Neglected Situation. In American Anthropologist, 66: 133-136.
GOFFMAN, Erving
The Interaction Order: American Sociological Association, 1982 Presidential Address. In American
Sociological Review, 48 (1): 1-17.
HARPER, Douglas
Talking about pictures: a case for photo-elicitation. In Visual Studies, 17 (1): 13-26.
HAUSENDORF, Heiko
On the interactive achievement of space – and its possible meanings. In Space in language and linguistics:
geographical, interactional and cognitive perspectives. Peter Auer - Martin Hilpert - Anja Stukenbrock - Benedikt
Szmrecsanyi (eds). Berlin: Walter de Gruyter. Pp. 276-303.
HAUSENDORF, Heiko - SCHMITT, Reinhold
Interaktionsarchitektur und Sozialtopografie. Umrisse einer raumlinguistischen Programmatik. In
Arbeitspapiere des UFSP Sprache und Raum (SpuR). University of Zurich. Accessed online, December, 28-2021:
https://www.spur.uzh.ch/research/SpuR_Arbeitspapiere_Nr01_Mai2013.pdf
HILLER, Harry H. - FRANZ, Tara M.
New ties, old ties and lost ties: the use of the internet in diaspora. In New Media & Society, 6 (6): 731-752.
HOUTMAN, Dick - MEYER, Birgit
Things: Religion and the Question of Materiality. New York: Fordham.
ISENI, Bashkim
Les diasporas musulmanes des Balkans en Suisse. In Musulmans d'aujourd'hui. Identités plurielles en Suisse.
Mallory Schneuwly Purdie - Matteo Gianni & Magali Jenny (eds). Pp. 37-52.
KERESTETZI, Katerina
The spirit of a place: materiality, spatiality, and feeling in Afro-American religions. Translated by
Dominic Horsfall. In Journal de la société des américanistes, 104 (1) : 9-25.
KING, Russel - WOOD, Nancy
Media and migration: constructions of mobility and difference. London: Routledge.
KNOTT, Kim
Spatial Theory and Method for the Study of Religion. In Temenos-Nordic Journal of Comparative Religion. 41
(2): 153-184.
LATOUR, Bruno
Enquête sur les modes d'existence. Paris: La Découverte.
LEFEBVRE, Henri
The Production of Space. Translated by Donald Nicholson-Smith. Oxford: John Wiley and Sons Ltd.
LÖW, Martina
The Sociology of Space. Materiality, Social Structures, and Action. Translated by Donald Goodwin. New York:
Palgrave Macmillan.
MARESCA, Sylvain
La photographie. Un miroir des sciences sociales. Paris: L'Harmattan.
MIRZOEFF, Nicholas
An introduction to visual culture. London and New York: Routledge.
MUSTAFA, Asma
Faith and Photography: Using auto-photography in eliciting perceptions of religious
identity. In Fieldwork in Religion, 9 (2): 166-181.
OLIVIER DE SARDAN, Jean-Pierre
La rigueur du qualitatif. Les contraintes empiriques de l'interprétation socio-anthropologique. Louvain-la-Neuve:
Academia Bruylant.
PAUWELS, Luc
An Integrated Conceptual Framework for Visual Social Research. In The SAGE Handbook of Visual Research
Methods. Luc Pauwels & Dawn Mannay (eds). Los Angeles, CA: SAGE Publications. Pp. 14-36.
PECCATTE, Patrick
Ça-a-été (visualisé). In Déjà Vu. Carnet de recherche de Patrick Peccatte. Accessed online, December, 28-2021:
https://dejavu.hypotheses.org/1102
PIETTE, Albert
Le mode mineur de la réalité. Paradoxes et photographies en anthropologie. Louvain-la-Neuve: Peeters.
PIETTE, Albert
Epistemology and Practical Applications of Anthropological Photography. In Visual Anthropology, 6: 157-
PIETTE, Albert
L'institution religieuse en images. Modèle de description ethnographique / Images of Religious
Institution. A Model of Descriptive Ethnography. In Archives de sciences sociales des religions, 93: 57-80.
PIETTE, Albert
Le fait religieux : détour, contour, retour. In Le religieux des sociologues. Trajectoires personnelles et débats
scientifiques. Yves Lambert - Guy Michelat - Albert Piette (ed.). Paris: L'Harmattan. Pp. 33-43.
PIETTE, Albert
Le fait religieux. Une théorie de la religion ordinaire. Paris: Economica.
PIETTE, Albert
Fondements épistémologiques de la photographie. In Arrêt sur Images. Photographie et anthropologie,
Ethnologie française, 1: 107-110.
PIETTE, Albert
Existence in the Details. Theory and Methodology in Existential Anthropology. Volume 1. Translated by Matthew
Cunningham. Berlin: Duncker & Humblot.
PIETTE, Albert
Ethnographie de l'action. L'observation des détails. 2nd Edition. Paris : éditions EHESS.
PINK, Sarah
The future of Visual Anthropology. Engaging the senses. London and New York: Routledge.
PINK, Sarah
Doing Visual Ethnography. Los Angeles: SAGE.
PYE, Michael
Photography in the Study of Religion. In Community Religions Project. Working Paper No. 1. Accessed online,
December, 28-2021 :
https://archiv.ub.uni-marburg.de/es/2015/0007/
QUÉRÉ, Louis
L'environnement comme partenaire. In Sujets, activités, environnements. Jean-Marie Barbier & Marc Durand
(eds). Paris: PUF. Pp. 7-29.
QURAISHI, Muzammil
Researching Muslim Prisoners. In Journal of Social Research Methodology, 11 (5): 453-467.
RAVELLI, Louise J. - MCMURTRIE, Robert J.
Multimodality in the Built Environment. Spatial Discourse Analysis. New York/London: Routledge.
REMY, Jean
L'espace, un objet central de la sociologie. Toulouse: Éditions érès
RICHTER, Philip
From Backstage to Front. The role of the vestry in managing clergy self-presentation. In Seeing Religion.
Toward a visual sociology of religion. Roman Williams (ed.). New York: Routledge. Pp. 103-121.
SALZBRUNN, Monika
L'islam (in)visible en ville. Genève: Labor et Fides.
SCHLERETH, Thomas John
Material culture: a research guide. Lawrence: University Press of Kansas.
SCHNEUWLY PURDIE, Mallory - TUNGER-ZANETTI, Andreas
Switzerland. Country Report 2019. In Yearbook of Muslims in Europe. Egdūnas Račius & Stephanie Müssig
(eds). Leiden: Brill. Pp. 643-660.
SCHWARTZ, Olivier
L'empirisme irréductible. La fin de l'empirisme ? In Le Hobo, sociologie du sans-abri. Nels Anderson. Paris:
Armand Colin. Pp. 335-384.
SEGAUD, Marion
Anthropologie de l'espace. Habiter, fonder, distribuer, transformer. Paris: Armand Colin.
SIMMEL, Georg
Soziologie. Untersuchungen über die Formen der Vergesellschaftung. Second volume. Frankfurt am Main: Suhrkamp.
SONTAG, Susan
On Photography. London: Penguin.
SPENCER, Stephen
Visual Research Methods in the Social Sciences. Awakening Visions. London and New York: Routledge.
STOCKING, Georges W. Jr.
Observers observed. Madison: The University of Wisconsin Press.
WILLIAMS, Roman
Seeing Religion. Toward a visual sociology of religion. London and New York: Routledge
Refbacks
There are currently no refbacks.
ISSN Print 2499-9288
ISSN Online 2281-1605
Publisher Edizioni Museo Pasqualino
Patronage University of Basilicata, Italy
Web Salvo Leo
Periodico registrato presso il Tribunale di Palermo con numero di registrazione 1/2023