Open Access

Subscription Access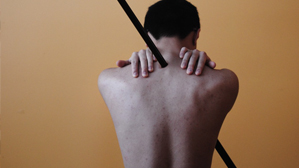 Making Depression Visible: A Decade of Self Portraits
Abstract
In exploring my experience of living with chronic depression, I delve into a collection of self-portrait photographs spanning the past decade, and critically analyze my embodied performances depicting the experience of depression in front of the lens of a camera. Through analyzing representations, interpretations and broader cultural ideas communicated within these photographs, I engage with them using photo memoir as an autoethnographic research method. By doing this, I aim to bring to light facets of how depression has felt like to me personally, but also to broader public feelings and experiences of depression in larger sociocultural
contexts.
Keywords
Visual; Anthropology; Trauma; Depression; Mental Health
Full Text:
PDF

Refbacks
There are currently no refbacks.
ISSN Print 2499-9288
ISSN Online 2281-1605
Publisher Altrimedia Edizioni
Patronage University of Basilicata, Italy
Web Leonardo Di Benedetto
Periodico registrato presso il Tribunale di Matera, numero di registrazione 2/2014