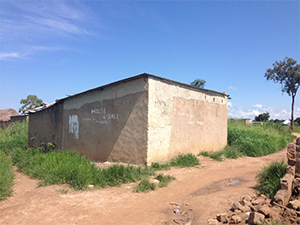 Depicting protracted refuge. Postcards from a refugee camp
Abstract
This essay confronts the viewer with protracted refuge by looking at the Meheba Refugee Camp, Zambia. Created in 1971 and still running well beyond the moment of emergency at its origin, Meheba challenges the generic and generalized visual representation of refugees and refugee camps. This photo-essay seeks to depict how displaced populations forge a life in exile in spite of all the adversities, but also of how the spaces of refuge evolve, consolidate, and become part of the territory in which they are located.
Keywords
photography; crisis; forced displacement; Angola; Zambia, Southern-Africa; humanitarianism; politics of aesthetics
References
AZOULAY, Ariella
Civil Imagination. A Political Ontology of Photography, London/New York: Verso.
BOLTANSKI, Luc
Distant Suffering. Morality, Media and Politics, Cambridge: Cambridge University Press.
DEMOS, T.J
The Migrant Image: The Art and Politics of Documentary during Global Crisis, Durham & London: Duke University
Press.
JANSEN, Bram J
Kakuma Refugee Camp. Humanitarian Urbanism in Kenya's accidental city. London: Zed Books.
MALKKI, Liisa H.
Purity and Exile: Violence, Memory and National Cosmology Among Hutu Refugees in Tanzania, Chicago: Chicago
University Press.
Refbacks
There are currently no refbacks.
ISSN Print 2499-9288
ISSN Online 2281-1605
Publisher Edizioni Museo Pasqualino
Patronage University of Basilicata, Italy
Web Salvo Leo
Periodico registrato presso il Tribunale di Palermo con numero di registrazione 1/2023