Open Access

Subscription Access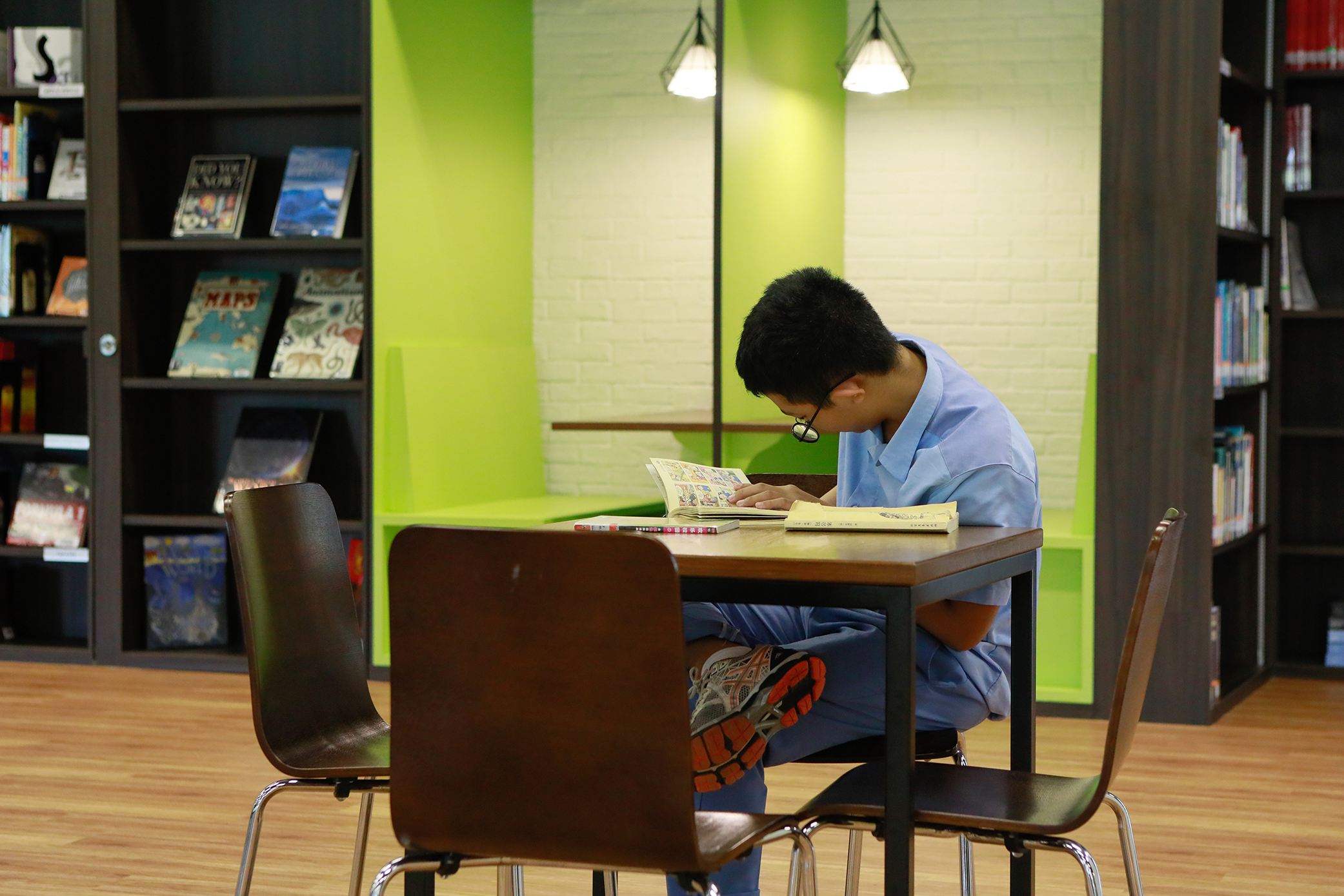 Mapping Everyday Practices of Reading through Visual Juxtaposition
Abstract
Dominant views of reading in educational contexts tend to portray reading as a solitary event, often conducted in silence and over a sustained period of time, popularized in images of reading across different contexts and times. Yet, social perspectives of reading suggest that there are multiple ways to enact reading even within the urban adolescent schooling contexts. This article shows how visual data can reveal new ways of understanding the varied everyday micro-practices of reading that are enacted across different schools. It further argues that visual juxtaposition as critical analytic method can provide new understandings of visual data and generate insights through deliberate comparison. Using the dataset from an ethnographic study of reading in Singapore secondary schools, this paper examines the varied ways that juxtaposition can be applied to the analysis of two forms of visual data, namely documentary photography and time-lapse data to show how concepts of reading, social relations and space are expanded through this form of analysis.
Keywords
Reading; documentary photography; time-lapse photography; urban schools; visual juxtaposition
Full Text:
PDF

References
BANKS, Marcus
Using visual data in qualitative research. London: Sage.
BARLETT, L. - VAVRUS, Frances
Rethinking case study research: A comparative approach. NY: Routledge.
BOCK, Annektrin - ISERMANN, Holger - KNIEPER, Thomas
Quantitative content analysis of the visual. In Eric Margolis & Luc Pauwels (2011) The Sage handbook of visual research methods. London: Sage. Pp. 265-282.
CHAPPELL, Drew - Chappell, Sharon - Margolis, Eric
School as ceremony and ritual: how photography illuminates performances of ideological transfer. Qualitative Inquiry, 17(1), 56-73.
CLEVELAND, Ben
Addressing the spatial to catalyse pedagogical reform in middle years education. In K. Fisher (Ed.), The translational design of schools: an evidence-based approach to aligning pedagogy and learning environments. Netherlands: Sense Publishers. Pp. 27-49.
CLEVELAND, Ben
The School Library as a Behaviour Setting: Exploring the Physical and Social Components Behind 'Effective Learning Environments'. Paper presented at the Building a Reading Culture Roundtable: School Libraries and Design Commonwealth Secondary School. https://www.readingculturesg.org/talks
COLLINS, James - BLOT, Richard
Literacy and literacies: Texts, power and identity. Cambridge, UK: Cambridge University Press.
DE CERTEAU, Michel
The practice of everyday life (S. Rendall, Trans.). Berkely & Los Angeles, CA: The University of California Press.
FULLER, Danielle - SEDO, DeNel Rehberg
Reading beyond the book: the social practices of contemporary literary culture. NY: Routledge.
GEE, James Paul - HULL, Glynda - LANKSHEAR, Colin
The new work order: behind the language of the new capitalism. U.S.A.: Westview Press.
GEERTZ, Clifford
The interpretation of cultures. U.S.A: Basic Books.
GOODY, Jack
The domestication of the savage mind. Cambridge: Cambridge University Press.
GLASER, Barney G. - STRAUSS, Anselm L.
The discovery of grounded theory: Strategies for qualitative research. New York: Aldine Transaction.
HARPER, Douglas
Visual sociology. NY: Routledge.
HENG, Terence
Visual methods in the field: photography for the social sciences. London: Routledge.
IVEY, Gay - JOHNSTON, Peter H.
Engagement with Young Adult literature: outcomes and processes. Reading Research Quarterly, 48(3), 255-275.
KLETT, Mark
Repeat photography in landscape research. In Eric Margolis & Luc Pauwels (Eds.), The Sage Handbook of Visual Research Methods. London: Sage. Pp. 114-131.
KNOWLES, Caroline. (2018). Researching and photographing cities: getting started. In Nichols & Stephen Dobson (Eds.), Learning cities: multimodal explorations and placed pedagogies. Singapore: Springer. Pp. 9-22.
LACKNEY, Jeffrey A.
Environmental competence in elementary school environments. Children, Youth and Environments, 18(2), 133-159.
LEFEBVRE, Henri
The production of space (D. Nicholson-Smith, Trans.). Cambridge, MA: Blackwell.
LINDBERG, Aron - LYYTINEN, Kalle
Towards a theory of affordance ecologies. In F.-X. de Vaujany & N. Mitev (Eds.), Materiality and space: organizations, artefacts and practices. London: Palgrave MacMilliam. Pp. 41-61.
LOH, Chin Ee
Envisioning the school library of the future: a twenty-first century framework. Singapore: Office of Education Research, National Institute of Education, Nanyang Technological University.
LOH, Chin Ee - HENG, Terence - WAN, Zhong Hao
Discipline and desires in spaces of reading. Cultural Geographies, https://doi.org/10.1177/1474474018824085
LUKE, Allan - FREEBODY, Peter
Shaping the social practices of reading. In S. Muspratt, A. Luke, & P. Freebody (Eds.), Constructing critical literacies: Teaching and learning textual practice. Cresskill, New Jersey: Hampton Press, Inc. Pp. 185-225.
MAK, Cheng Hon - LOH, Chin Ee
Exploring student behaviours in secondary school libraries. URECA Proceedings, Nanyang Technological University, Singapore.
MARKUS, Thomas A.
Buildings and power: freedom and control in the origin of modern building types. London: Routledge.
METCALFE, Amy Scott
Visual juxtaposition as qualitative inquiry in educational research. International Journal of Qualitative Studies in Education, 28(2), 151-167.
MOJE, Elizabeth Birr – OVERBY, Melanie - TYZVAER, Nichole - MORRIS, Karen
The complex world of adolescent literacy: myths, motivations, and mysteries. Harvard Educational Review 78(1), 107-154.
NAIR, Prakash - Fielding, Randall, & Lackney, Jeffrey
The language of school design: Design patterns for 21st century schools. Minneapolis, MN: DesignShare.
NICHOLS, Sue - LOH, Chin Ee
Challenging the visual discourse of reading: Or do teen readers look like Google images? Changing English.
ONG, Walter
Oracy and literacy: the technologizing of the word. London & NY: Methuen.
PAUWELS, Luc
. Contemplating the state of visual research: an assessment of obstacles and opportunities. In Sarah Pink (Ed.), Advances in Visual Methodology. London: Sage. Pp. 248-264.
PERSOHN, Lindsay
Exploring time-lapse photography as a means of qualitative data collection. International Journal of Qualitative Studies in Education, 28(5), 501-513.
PINK, Sarah
Advances in visual methodology: an introduction. In S. Pink (Ed.), Advances in visual methodology. London: Sage. Pp. 3-16.
PROSSER, Jon - LOXLEY, Andrew
Enhancing the contribution of visual methods to inclusive education. Journal of Research in Special Educaitonal Needs, 7(1), 55-68.
ROSE, Gillian
Visual methodologies: an introduction to searching with visual materials (4th edition ed.). London.
SHILLING, Chris & COUSINS, Fiona
Social use of the school library: the colonisation and regulation of educational space. British Journal of Sociology of Education, 11(4), 411-430.
SONTAG, Susan
On photography. NY: Picador.
SORENSEN, Estrid
The materiality of learning: technology and knowledge in educational practice. Cambridge: Cambridge University Press.
STREET, Brian
Literacy in theory and practice. Cambridge, UK: Cambridge University Press.
Refbacks
There are currently no refbacks.
ISSN Print 2499-9288
ISSN Online 2281-1605
Publisher Edizioni Museo Pasqualino
Patronage University of Basilicata, Italy
Web Salvo Leo
Periodico registrato presso il Tribunale di Palermo con numero di registrazione 1/2023