Open Access

Subscription Access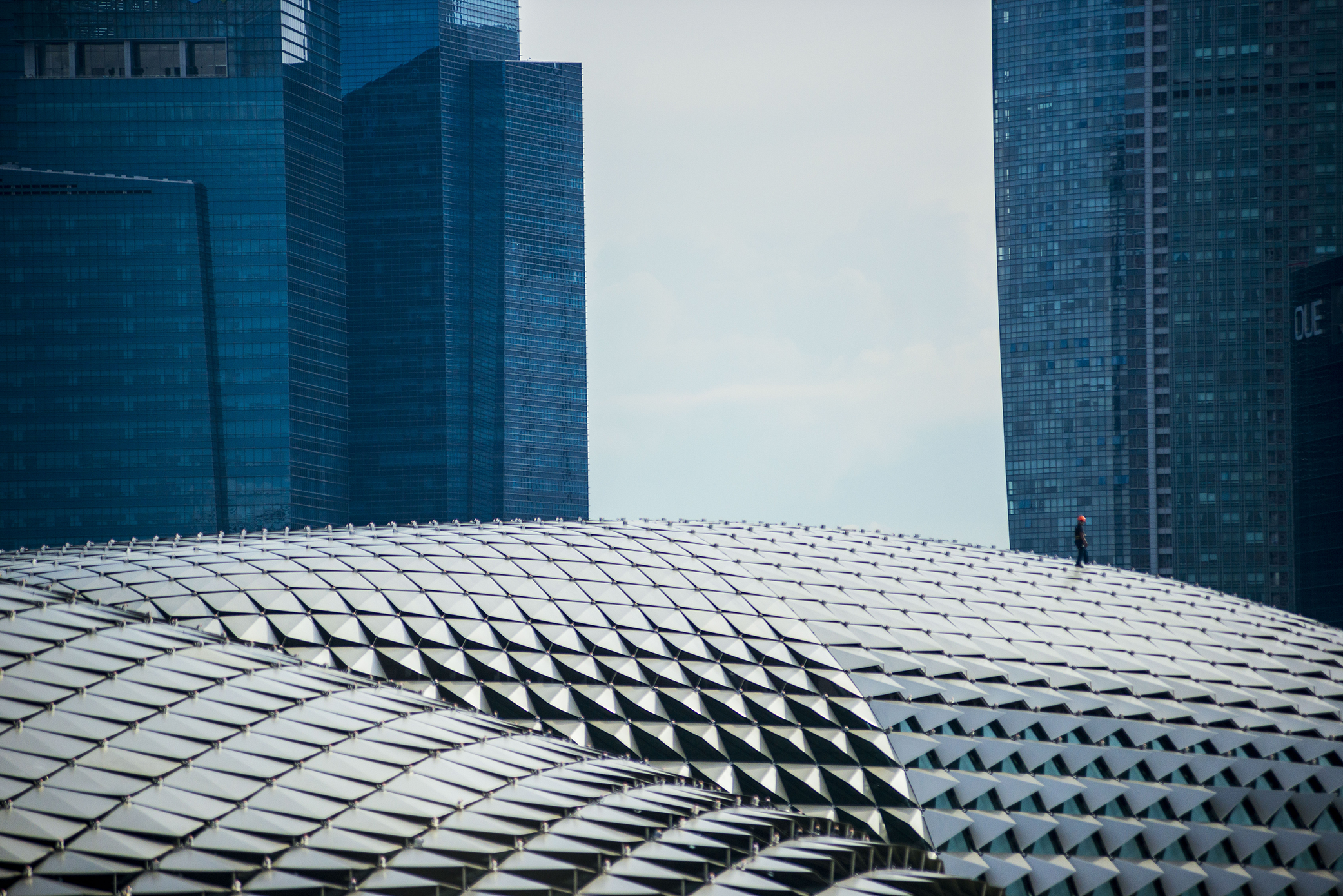 Visualising the City
Abstract
In 2017 the fifth iteration of the International Visual Methods Conference was held at the Singapore Institute of Technology.
The theme, "Visualising the City", brought together more than 110 participants from 26 different countries, with a combination of paper presentations, art exhibitions and walking workshops. Deliberately interdisciplinary, the conference theme sought submissions from the arts, humanities, social sciences and hard sciences.
This special issue of Visual Ethnography follows on from the conference theme, in which the contributions, again drawn from a diverse set of disciplines, approaches and theories, considers how (and why) we visualize global urban environments, and what are the implications for such methods. In this introduction we reflect on the conference's theme, keynotes and papers, and how these have led to the formation of the issue. We seek to contextualize the issue's articles and photo-essays within theories of visual methods in the social science and the city, and propose that visual methods in ethnographic traditions have particular strengths in revealing urban place-making through everyday praxis, subtle resistance and deliberate narratives.
Keywords
city; visual culture; visual methods; art; urban ethnography; visual anthropology; urban anthropology
Full Text:
PDF

References
BANKS, Marcus
Visual Methods in Social Research. London: SAGE.
BANKS, Marcus
Using Visual Data in Qualitative Research. London: SAGE.
BASHAM, Victoria
War, Identity and the Liberal State : Everyday Experiences of the Geopolitical in the Armed Forces. London: Routledge.
DEWALT, Kathleen Musante – DEWALT, Billie R.
Participant Observation : A Guide for Fieldworkers. Rowman & Littlefield.
GRANT, Aimee – MORGAN, Melanie - DUNLA, Gallagher – MANNAY, Dawn
Smoking during Pregnancy, Stigma and Secrets: Visual Methods Exploration in the UK. Women and Birth. Retrieved December 31, 2018.
HARPER, Douglas A
Good Company : A Tramp Life. London: Routledge.
HENG, Terence
An Appropriation of Ashes: Transient Aesthetic Markers and Spiritual Place-Making as Performances of Alternative Ethnic Identities. The Sociological Review 63(1): 57–78.
HENG, Terence
Visual Methods in the Field: Photography for the Social Sciences. London: Routledge.
HENG, Terence
Photographing Absence in Deathscapes. Area. Retrieved December 31, 2018.
(http://doi.wiley.com/10.1111/area.12514)
HUNT, Mia
A Politics of the Urban Ordinary: The Material Ad Hoc-Ness of Shops in London. GeoHumanities 2(1): 255–75.
JONES, Paul
The Sociology of Architecture : Constructing Identities. Liverpool: University of Liverpool Press.
KNOWLES, Caroline
Race and Social Analysis. London: SAGE.
KNOWLES, Caroline – HARPER, Douglas A.
Hong Kong : Migrant Lives, Landscapes, and Journeys. Chicago, Ill.: University of Chicago Press.
KNOWLES, Caroline – SWEETMAN, Paul
Picturing the Social Landscape : Visual Methods and the Sociological Imagination. London: Routledge.
KONG, Lily
Ideological Hegemony and the Political Symbolism of Religious Buildings in Singapore. Environment and Planning D: Society and Space 11(1): 23–45.
LEFEBVRE, Henri
The Production of Space. Oxford: Blackwell.
ORR, Terrell W
Occupy(Ing) Wall Street: A Photo Essay. International Feminist Journal of Politics 14(3): 422–25.
PAUWELS, Luc
Street Discourse: A Visual Essay on Urban Signification. Culture Unbound: Journal of Current Cultural Research 1(2): 263–72.
PENZ, François – KOECK, Richard
Cinematic Urban Geographies. London: Palgrave Macmillan.
PINK, Sarah
The Visual in Ethnography: Photography, Video, Cultures and Individuals. Pp. 123–44 in SAGE Visual Methods, Jason Hughes (ed). London: SAGE.
SASSEN-KOOB, Saskia
The Global City. Princeton NJ: Princeton University Press.
SHANAATHANAN, Thamotharampillai
Commemorating Home: Art as Place Making, an Artist's Narration. Journal of Material Culture 20(4): 415–28.
SIMMEL, Georg
The Metropolis and Mental Life. Stimuli.
SIMPSON, Paul
Apprehending Everyday Rhythms: Rhythmanalysis, Time-Lapse Photography, and the Space-Times of Street Performance. Cultural Geographies 19(4): 423–45.
KWOK, Brian Sze-hang – COPPOOLSE, Anneke
Hong Kong Skins: Signs and Screens in a Changing Cityscape. Visual Communication 17(1): 71–90.
WOODS, Orlando
Religious Urbanism in Singapore: Competition, Commercialism and Compromise in the Search for Space. Social Compass Retrieved January 20, 2019. (http://journals.SAGEpub.com/doi/10.1177/0037768618805871)
YE, Junjia
Notes from 'Migrant Encounters': Visualizing Singapore's Diversity through South Asian Male Migrants. Singapore Journal of Tropical Geography 34(3): 407–13.
Refbacks
There are currently no refbacks.
ISSN Print 2499-9288
ISSN Online 2281-1605
Publisher Edizioni Museo Pasqualino
Patronage University of Basilicata, Italy
Web Salvo Leo
Periodico registrato presso il Tribunale di Palermo con numero di registrazione 1/2023