Open Access

Subscription Access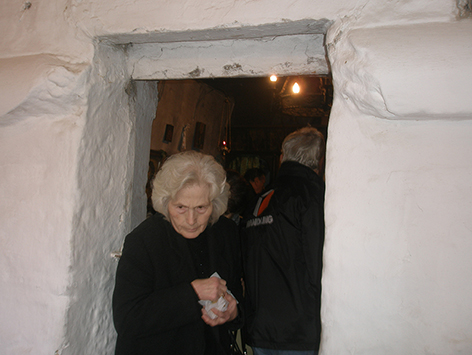 Celebrating Locality: A Small Fair Near Kifissos River
Abstract
Religious fairs in Greece are well-known for their variety and diversity, as they encompass three different aspects (Vozikas 2009): the religious, the
commercial and the entertaining ones. Usually, a Greek religious fair, held apropos the memory of a Saint of the Eastern Orthodox Church, combines
religious sentiments, as well as financial activities with street vendors selling snacks, clothing and various goods, and, finally, entertaining opportunities for children and adults, i.e, free cooked food for the gathering and the staging of singing and dancing performances. Although this typology is quite standard in the rural and urban Greece, it is quite
striking that small medieval, and almost defunct or abandoned churches in the industrial outskirts of Athens offer the opportunity to older communities to celebrate the memory of a religious person and also to give prominence to their locality. During my fieldwork at the districts situated at the former riverbeds of Kifissos river, which is the largest river
flowing throughout the Attica plain and has now been enclosed since the late 1990s under tons of cement, I came across various private churches, which belonged to very old field proprietary-owners of the area. In their large, fertile -due to the Kifissos' water- and dense fields, they dedicated small churches to honor and protect their first-born daughters.
Keywords
Fair, Kifissos River; Locality; Church; Little Tradition; Christianity
DOI:
http://dx.doi.org/10.12835/ve2017.1-0082
Refbacks
There are currently no refbacks.
ISSN Print 2499-9288
ISSN Online 2281-1605
Publisher Edizioni Museo Pasqualino
Patronage University of Basilicata, Italy
Web Salvo Leo
Periodico registrato presso il Tribunale di Palermo con numero di registrazione 1/2023